Home » Featured, Post!Sync News
UPDATED: 15 Reasons JC Chasez Should Star in '50 Shades of Grey'
Last week, while putting together a group of pictures to celebrate Mr. JC Chasez's birthday, I came across this photo of him and couldn't help that my mind immediately jumped a bit into the gutter. That's totally acceptable now, isn't it? The popularity of 50 Shades of Grey made it so that we can discuss taboo topics like that in public.
Right?
Anyway, the more I thought about it, the more I came to the conclusion that JC needs to play Christian Grey in any movie adaptation of 50 Shades of Grey. Grey is described as young, handsome, intelligent, business-savvy and charming. At first glance appears to be a suave but private business mogul with an irresistible allure. Describes JC to a T, right?
Need more convincing? Here are 15 reasons we think JC would make the perfect Christian Grey
1. This picture.
2. This is the man that wrote "All Day Long I Dream About Sex"
3. And "Come to Me"

4. And "100 Ways"
5. And "Digital Getdown"
6. And "One Night Stand"
7. And "Hum"
8. And "Some Girls"
9. This .gif

10. This photo
11. This photo

12. He's already been tied up on screen before
 13. This pose – his eyes, those lips
 14. This picture
 15. His tims, his baggy jeans, his thug appeal (hat tip to Blaque)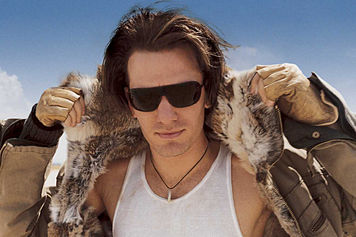 So there's our list. Is there anything you'd like to add?
UPDATE: We've gotten a few more reasons from fans on Twitter and Facebook.
16. @Crazydreamr73 says: The Look – i.e., the ability to turn you into a puddle of mush just by raising one sexy eyebrow…sigh.
And @geekissushi submitted these pictures as 17., 18. & 19.:
Can anyone help us make it an even 20?